MAKUA CHARLEY

Folks are disappearing from the Waikiki Youth Hostel in the heart of Honolulu. When young Karen Palmer visits for a two week vacation, she meets a handsome and charming local boy named Charley. He promises to show her some sights "off the normal tourist path". Karen finds herself irresistibly drawn to her mysterious tour guide. When her two new friends, Mona and Lester, warn her that there is something fishy about Charley, Karen ignores their advice. She falls deeply under the spell of Charley's good looks and suave island charm. Unfortunately, Charley is the embodiment of an ancient Polynesian curse, and he's torn between his basic human nature and his predatory killer instincts. "Makua Charley" is a feeding frenzy of horror set amidst the gently swaying palm trees of idylic Hawaii. In this paradise turned to hell, the scent of fresh spilled blood is carried on a tropical breeze.
It takes a crew to make a movie!



The Directors:



Al

and

Jayne Cloutier

started making movies in 2008 and have since produced four feature documentary films on DVD, and one narrative short. They're kind of the Mom and Pop of independent movie makers. They do it all themselves and in life (and in business) they're Co-everything. Co-directors, Co-producers, Co-Camera Operators, Co-editors, Co-habitators, you name it, they Co- it.

AD (Assistant Director), Special FX:



Tiffany Sims

has functioned as production assistant to producers known for their great work. Ask her what her job is on Makua Charley and she will point to Al & Jayne and say "Whatever they need, I do it!" To us that sounds like a great attitude and job description! Tiffany and Jayne also co-ordinate wardrobe costuming and special fx make-up. Tiffany's "can-do attitude" and happy demeanor is like our big toe. Without it we, we couldn't run!



PA (Production Assistant):

Becky Wills

Key Grip/ Soundmen:



Michael McCarron

is invaluable to the production as boom pole operator.

Manny Medina helped out as boom pole operator for our KickStarter Trailer.

Shelby Souira and Anemone Jones helped out as actresses for our KickStarter Trailer.

Makua Charley Sound Track:

Musicians contributing to the sound track include


Typical Hawaiians

,

Kekoa Kane

and


Mike Trapp

!

Casting for Makua Charley took place January 27, 2012 at

The Box Jelly

in Honolulu.

The Night Marchers

(Hio Pelesasa - Mister Hawaii 2011, Sao Jacob, Pablo Alejandro Mauricio III, Keala Kahiki) confront the Sharkman
A Word to Our Sponsors:

Mahalo nui loa for your generous support of our independent film "Makua Charley"!

As you know, independent film production is an expensive and challenging endeavor. Without the backing of major studios or corporate sponsors, the only way that smaller productions like ours can find an audience is through the support of people like you, and we thank you from the bottom of our hearts!

We do what we do because we are artists and story-tellers. In supporting our little feature film, you are helping, not only Jayne and I as Directors, but also the actors and crew create truly hand-crafted entertainment. Entertainment which we produce out of the love for our art. The fact that you "get it", and want to be a part of our team, makes us think that you are someone really special.
Argentinian Model Caro plays Patrice
PRODUCT PLACEMENT SUPPORTERS

We are fortunate to have two product placement supporters. Richard Moody is the inventor of a product named The Little Deeper Love Cushion.

Mahalo nui loa to our other product placement supporter AlohaRocks.com and WaikikiWall.com Debi Siegel is the inventor of a novelty item product named Aloha Rocks.

Without the generous support of these two sponsors our film would be in production. As product placement supporters, their products have been written into the script and appear in the film. Watch the film closely and you will see these items briefly highlighted.
Special Mahalo to HAN; Teddy & Michael Wells for the use of their house as a location, their daily inspiration, and the fantastic networking opportunities they provide through their website!
Watch the Makua Charley Trailer below!
Thank you to our generous supporters:



Team-Member Level:


Steve Abrams
Glexi Garcia & Hoang Tran
Melanie Blades @ ModoGrip
Helena Summer Medina
Fariyal Samson
Robert Orfali
Dena Marie Ciolfi
Diane and John Sarich
Pattie Johnson​
Associate Producer Level:
Franny Smiderly
Linda Lappin
John & Stella Gyorkos
Dr. Lance Maki
Kevin Lye, MD​
Dan Sims
Product Placement Associate Producer Level:
Debi Siegel
Richard Moody

Mahalo to our friends at GoPro, Sony Vegas Pro, and NewBlue FX for their Technical Support!
Jayne Cloutier & Tiffany Sims apply latex prosthetics to Jordan. The complete transformation process takes up to four hours.
The Cast: Makua Charley's cast is comprised of several talented actors bringing experience and energy to the production. Here are just a few of the main characters appearing in the film....



"Charley":

Played by Jordan. This mononymous actor is no stranger to dramatic roles, having appeared as lead actor in two recent independent films, as well as on stage. In this title role, the handsome actor goes from charming to menacing in the blink of an eye.



"Karen":

Played by Chenoa Hope. With this appearance in Makua Charely, Chenoa is making the transition to film acting from stage. She has appeared in theatrical productions at the Redondo Beach Playhouse. Chenoa shines in the key role of Karen.



"Mona":

Played by Ashley Nohelani Naoko Yamaguchi. Ashley has perfomed in one other independent film in Hawaii. Sexy and outspoken, Ashley brings this "tough as nails" goth-chick role to life.



"Lester":

Played by actor/model Cass Higgins. Cass has appeared in independent films, as well as Hawaii 5-O, Off The Map, and Cougar Town. As Lester he is the epitomy of nerdy-cool!



"Uncle":

Played by D. Tafa'i Silipa. From stage, to independent film, to television, this experienced actor shows a range and depth to his perfomance which is riveting. Cast in the role of Uncle, D. Tafa'i Silipa won a 2011 Po'okela, as Best Featured Male Actor in a play, for his work on Julius Caesar.


Our talented cast also includes the following:

Cecilia Brown playing the role of "Valerie"
Ana Jimenez McMillan Playing the role of "Kalei"
Jim Lehr Playing the role of "Surfer Dude 1"
Mike Smark playing the role of "Surfer Dude 2"
Kevin Lye playing the role of "Therapist"
Tiffany Sims playing the role of "Nurse"
Hoang Tran playing the role of "Policeman 1"
Stephen R. Abrams playing the role of "Policeman 2"
Caro Saulny playing the role of "Patrice"
Kevin Lye playing the role of "Therapist"
Kekoa Kane playing the role of "Lumpy"
Dr. Fred P. Staedel playing the role of "Over Eater - Sam"
Debi Siegel playing the role as of "Over Eater - One"
Keith Sasaki playing the role of "Over Eater - Two"
Dean Goerge playing the role of "Over Eater - Three"
Pattie Johnson playing the role of "Over Eater - Four"
Mona (Ashley Nohelani Naoko Yamaguchi) confronts Charley after Patrice mysteriously disappears.
Visit our our Movie Page on the Internet Movie Data Base by clicking on IMdb Logo
Domo Arigato to

Doraku Sushi

in Waikiki for allowing us the use of their beautiful restaurant as a location! Raw fish is the road to happiness. Sushi is Gooood! Yum yum, gimmee some!!!!!
Charley takes Karen for a ride and sight seeing
That's a wrap at Eternity Beach
Cass Higgins plays Lester
D. Tafa'i Silipa plays Uncle
Uncle approches Charley to have a talk
Special Mahalo to the


Barefoot Beach Cafe

;
for the use of their Cafe as a great location for one of our scenes. Check it out ! It's right on Waikiki Beach with the best view to watch the sunset, and every Friday and Saturday Live Music (contemporary Hawaiian).

Made in USA
100% Cotton
pre-shrunk​​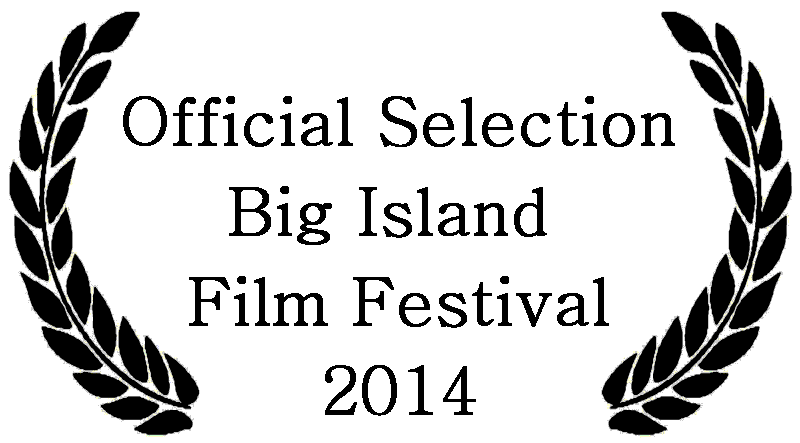 Buy for $ 9.95
​rent for $ 2.99​
Buy DVD for $ 19.95